IYYF Music Library 2022 Prelim (1-min Edited with Start Countdown)
All the music here is edited to be 1 minute and has a 3 second countdown at the beginning for the contestant and judges to know the timing to start.
Yo-Yo players can use this music freely at any IYYF contest without worrying about copyright issues. These songs are provided by our friends, supporters and contestants.
Please note:
We got permission from the creators for use at IYYF official contests and contest videos only. For any other use, please contact the creator of the music directly.
Do not copy or redistribute this music for any other use.
You can download the music with "right click" and "Save as…" on your PC (download method is for Windows–for other devices the method may vary).
We may add more music here as we get permission from other creators.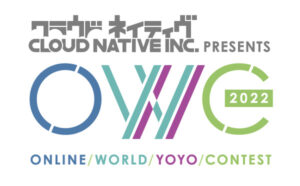 1 Minute Music by Yackle
Web site:  https://linktr.ee/yackle_yyy
1 Minute Music by Xigbeats
Web Site: Xigbeats
1 Minute Music by TOORU
1 Minute Music by PYGMIX STUDIO
1 Minute Music by Jumper
Web Site: TYM.de
---
(Last update 2022.7.14)